Subway tiles originated in the early 1900s when they were placed in the New York's underground train stations. People were inspired and began using them in their homes, adding it to their kitchens and bathrooms. The original size is 75mm x 150mm, but today most small, rectangular tiles are categorised as subway tiles.
We recommend subway tiles as they are versatile and look great in nearly every home and can be laid in interesting ways to give you a beautiful feature tile at a great price point. With that in mind, here we will take you through 12 ways you can lay your subway tiles.
1: Herringbone at 90 Degrees
The classic herringbone pattern tilted 90 degrees. It works well for a taller space like a shower, to create vertical and horizontal subway tile patterns rather than just one large pattern, which can be overwhelming when used in a large and tall space. The herringbone at 90 degrees also draws the eye up and creates visual interest in the space.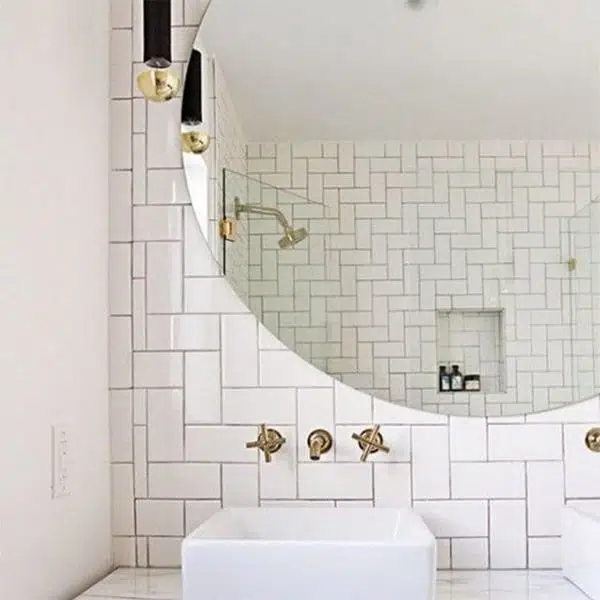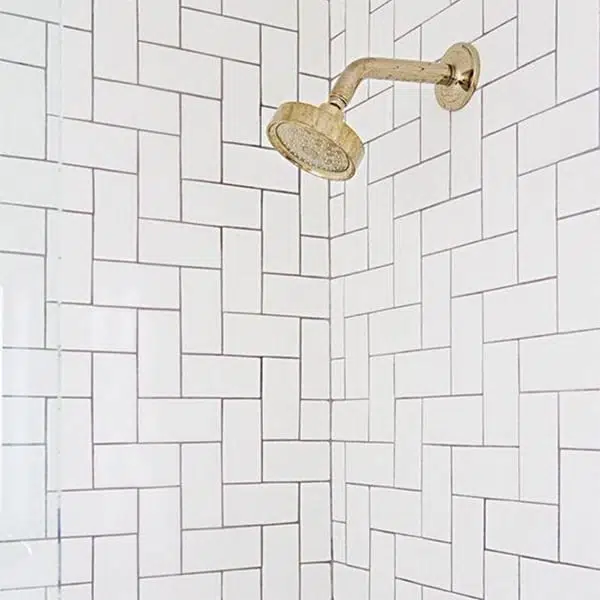 Imagine the look of stepping stones in a step ladder. This one looks great in a surround shower pattern and makes the space feel larger and open. It's definitely a different layout and not one you see often, but as you can tell it makes a great statement. Consider the step ladder design in a shower niche or as a more creative subway tile layout in the kitchen.
Pictured here is the classic subway tile. In this design, the tile is stacked like bricks. This adds a classic look to any space as this is how subway tiles were first laid. It's timeless and pairs well with other shapes. We recommend using a pop of color with the classic subway pattern.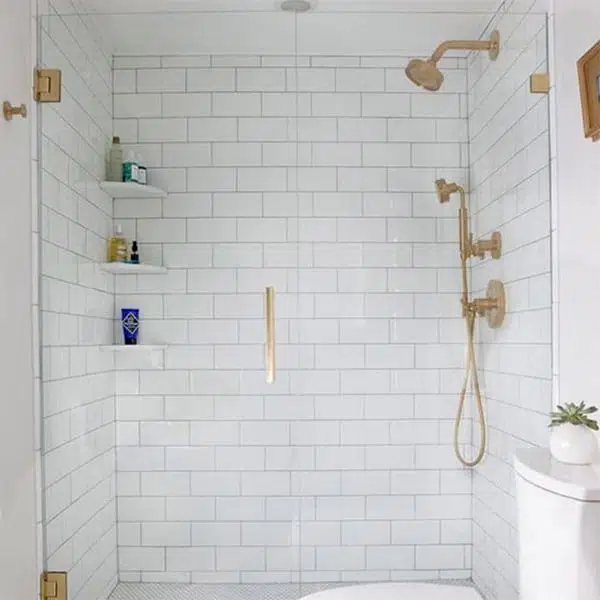 This fun look is easy to create by placing two horizontal tiles next to two vertical tiles. It creates a geometric pattern which adds boldness while still maintaining a classic feel.
Shake the classic subway tile patterns up with a little twist! All you do with this is take the traditional subway tile, stack it like bricks and rotate it at a 45-degree angle. This twist on the classic adds a surprise in the kitchen because it's unique and unexpected. The diagonal pattern helps to expand the room while keeping the classic look.
This option is nice and simple, stack the tiles vertically on top and beside each other. Because of the vertical pattern, it can make the ceilings feel taller and work well behind your counters.
Rotate the classic stacked subway tile 90 degrees, and you've got a whole new look to the classic subway tile pattern. This design helps to enlarge the room, and makes a statement in your space that's more fun than the traditional design.
Similar to the stacked vertical, except now the tile is stacked horizontally.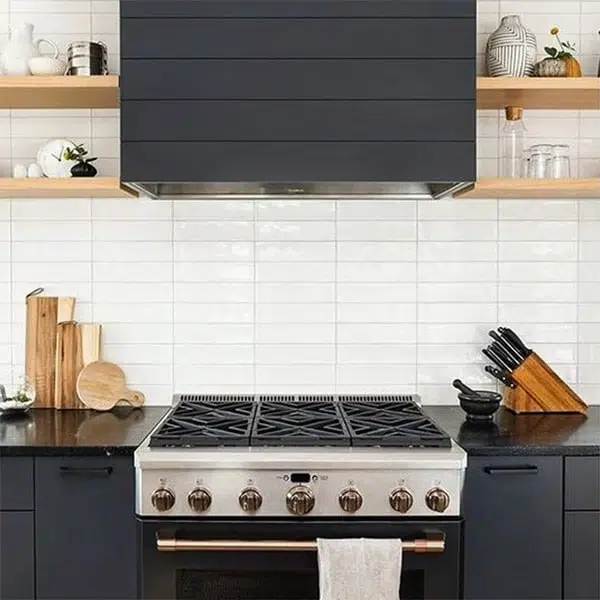 9. Stacked Vertical – Alternating
Create a visually interesting shower wall by using the vertically stacked subway tile pattern, but then offset the rows. This pattern is a more modern look and therefore works well with full tile walls, like in a bathroom or as a statement wall in the kitchen or by the hood.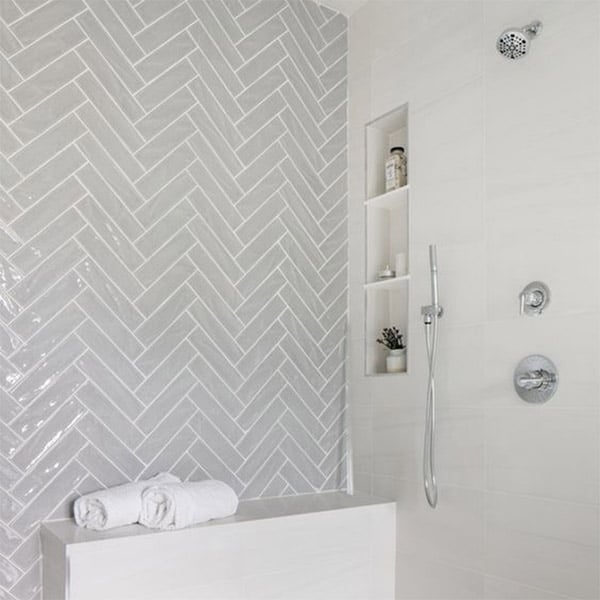 One of our favorites that gives subway tiles a new look. The tiles are diagonal and create a cool pattern. It makes any wall pop and works well as a feature wall in any home. It's a classic and timeless look.
11. Stacked Horizontal – Alternating
Just like the stacked vertical alternating, alternate the tiles horizontally. This is more of a classic look, yet still creates a unique pattern that looks great in a laundry room or bathroom.
12. Herringbone at 45 degrees
For this look, take number 10 and rotate it 45 degrees. This is a good pattern for a smaller bathroom or kitchen because it keeps your eyes moving throughout the room, making it seem bigger. It's also a great way to draw the eye around the room or direct attention to a specific element in the space.
For the best tile results that meet the Australian and New Zealand regulations for splashbacks, walls and floors, get in touch here.